Keen to work on extraordinary projects? A passion for state-of-the-art technologies? A creative mind to help shape tomorrow's world? Enjoy teamwork? So… Get to know your training opportunities at Rothenpieler. We will enhance your strengths from the get-go, accompany you on your way to a lasting job and then offer you attractive perspectives. Make sure to apply right now online.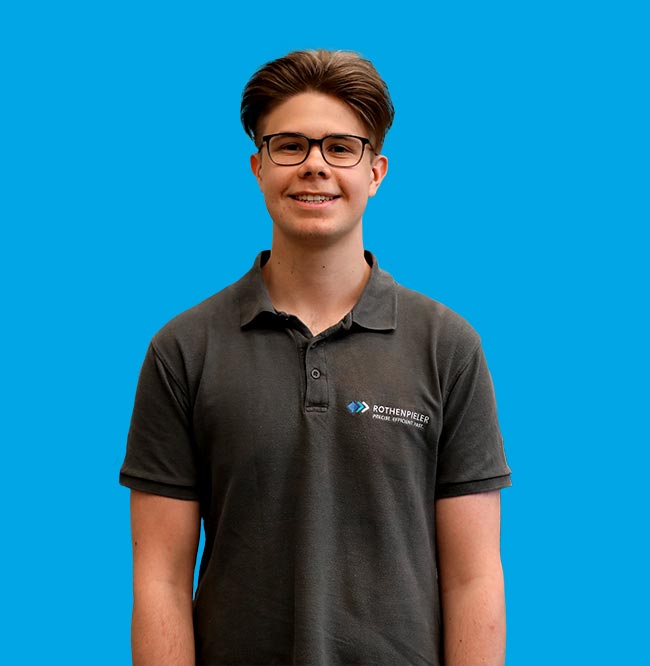 "On a par."
"I have to admit: in the beginning, I was actually nervous. But that eased off quickly because everyone takes time for me and explains new tasks to me. You gradually adjust to your job. And that always happens on a collegial level so that in fact, I do not feel like a trainee at all. That also has to do with the autonomy and the trust placed in you. I have to say: I feel completely at ease when it comes to the job as well as the people."
G. Wolf, machine operator apprentice, employed by Rothenpieler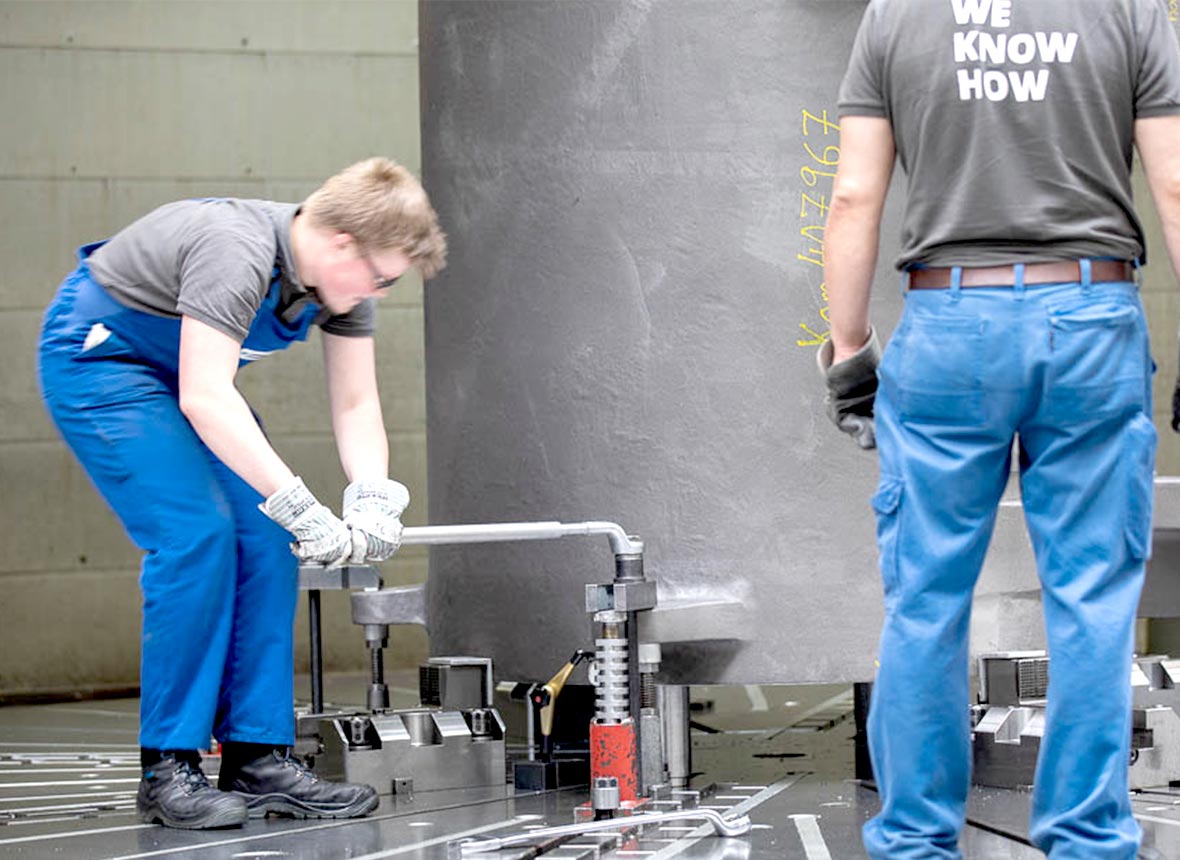 Industrial training.
At our company, you will be trained to be one of the best professional in the metalworking profession, our focus lying on the machine operator job of boring, milling and turning machines.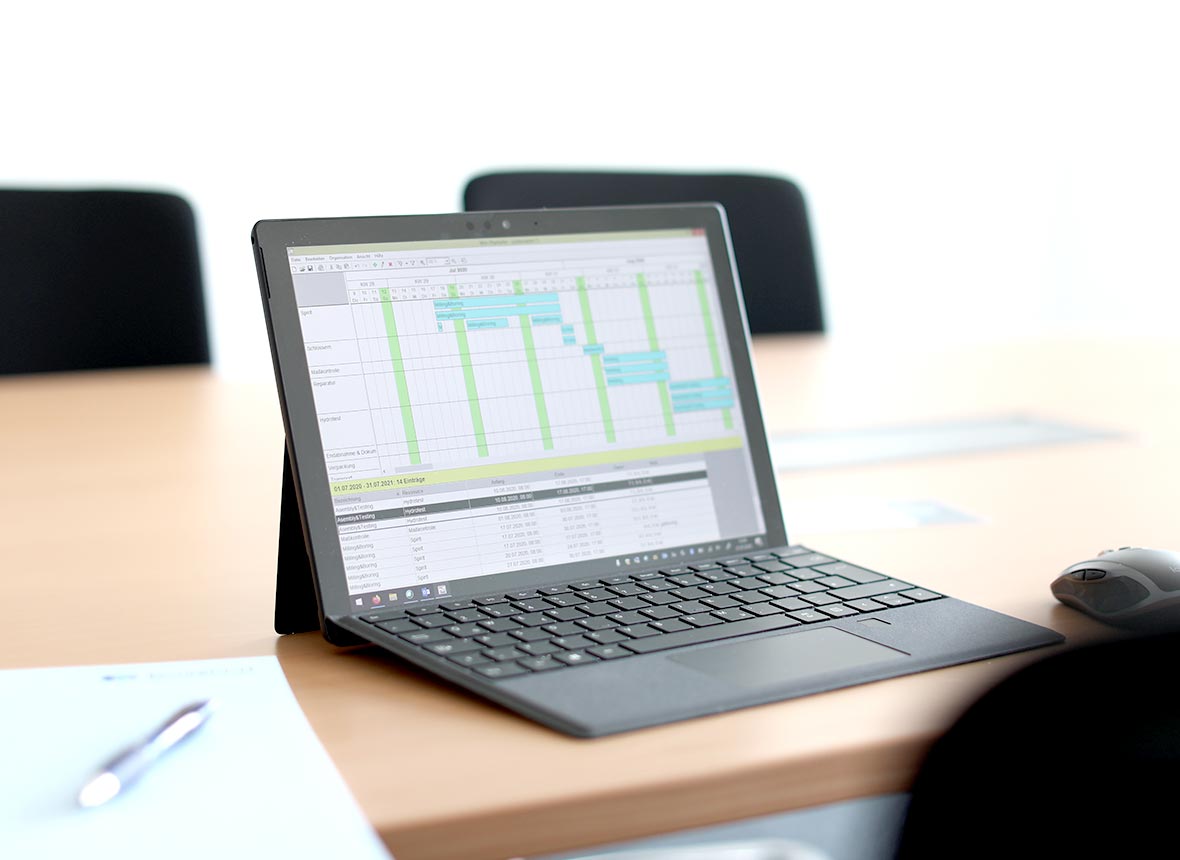 Commercial training.
Whether in purchasing, sales, controlling, or in administration – our commercial training opportunities are up-to-date and diverse.
Your contact
Helene Christ
Rothenpieler Zerspanungs-Centrum GmbH
Bochumer Straße 19 | 57234 Wilnsdorf
Apply now