At Rothenpieler, you will invest in the future – both your own and the future of innovative projects. Rothenpieler has been opening up new perspectives to people for decades, offering the opportunity to thrive and develop within the strong company group. Interested? Our team is looking forward to meeting you. Make sure to submit your application today.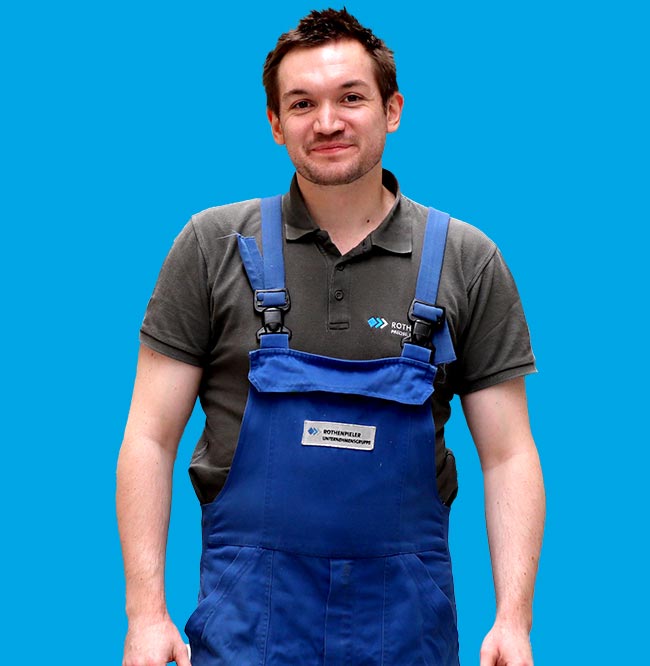 "Teamwork."
"I process huge components. That's been thrilling me – since my apprenticeship – every single day. Apart from the modern machines I work on, I like collaborating with the colleagues. We are one merry group and are able to rely on each other."
D. Buergel, machine operator, employed by Rothenpieler since 1 August 2011.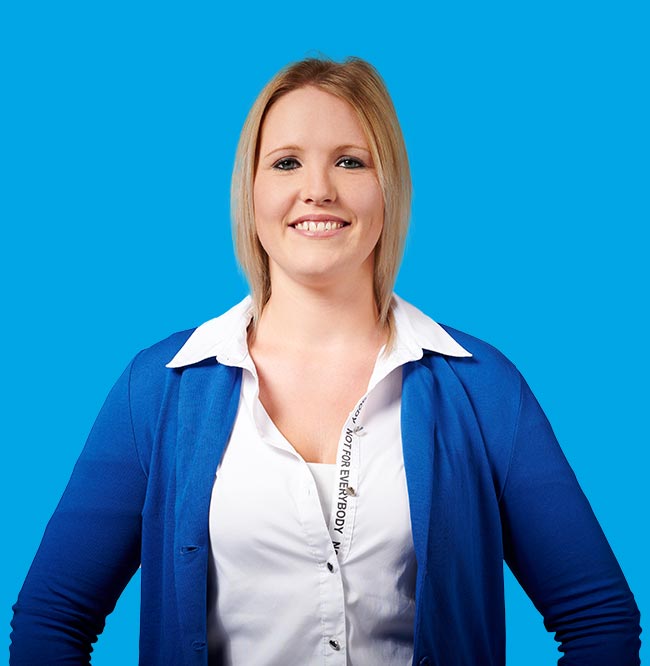 "Responsibility."
"Teamwork and development opportunities are at the centre of attention at Rothenpieler. The company goes on to conclude fixed-term employment contracts with a large portion of apprentices after completing their exams, and offers a lot of further training events also following completion of the apprenticeship. I have begun my training as an office clerk in 2012 and was given the opportunity to become familiar with many different areas within the company. Today, I'm a management assistant, have responsibility and feel at home within the company."
K. Nischik, management assistant, employed by Rothenpieler since 1 August 2012.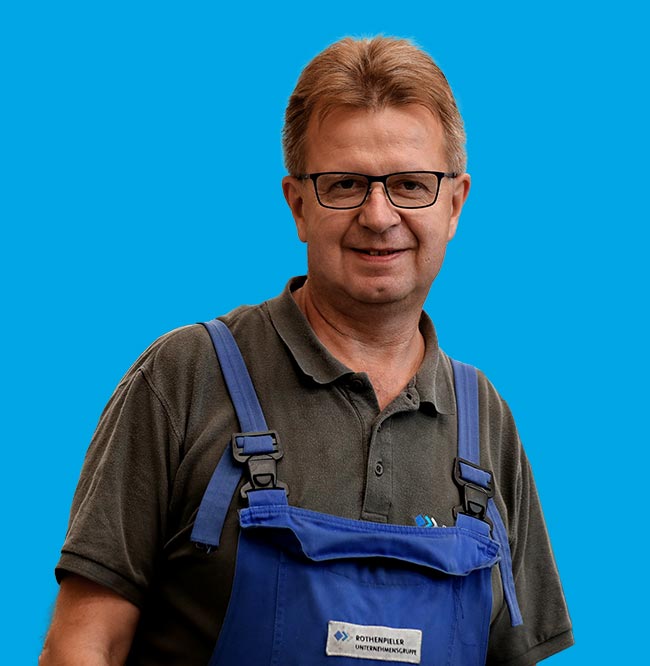 " Trust."
"As machine operators, we have a high level of autonomy when doing our job. The processing of work pieces often revolves around fine details in the hundredth of a millimetre range – this demands maximum precision. The company places trust in us and promotes the development of each and everyone. That's why I've been happy to be employed by Rothenpieler for seventeen years."
J. Wittig, machine operator, employed by Rothenpieler since 1 December 2003.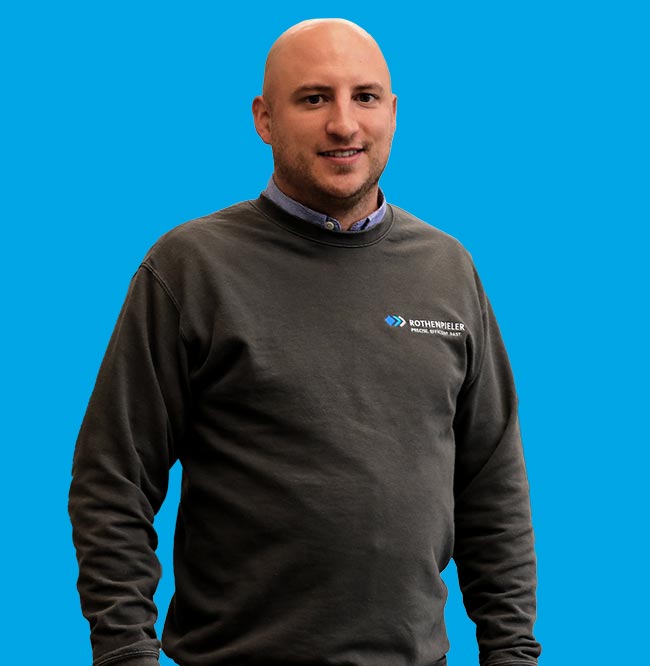 "Further Development."
"Already when I visited Rothenpieler for the first time, the world of machines and large components fascinated me. I then successfully completed an apprenticeship for the profession of cutting machine operator. What's best about Rothenpieler: you never stand still here. For me also, there was progress. By in-service further training, I qualified as a mechanical engineer. Since 2012, I've been working at the quality department – which is a great opportunity for me to advance in my dream job."
K. Klappert, quality department, employed by Rothenpieler since 1 August 2005.
Your contact
Helene Christ | Human Resources
Rothenpieler Zerspanungs-Centrum GmbH
Bochumer Straße 19 | 57234 Wilnsdorf
Apply now