The machining of sophisticated components is at the centre of our services for you. We do know, however, that you need more in a networked industry and in consideration of Industry 4.0. It is for this reason that we expanded the range of solutions for you, building around our core competence. So everything – from machining to service up to quality control – is available to you from a single source. With these integrated services, we will be a relief to you and create new free space for your business.
The high-precision machining of large parts not only requires large machines, but also qualified specialists. We have been steadily expanding our knowledge within our team for more than 40 years. We will contribute this know-how to your project – for your competitive edge when it comes to technology, quality and economics.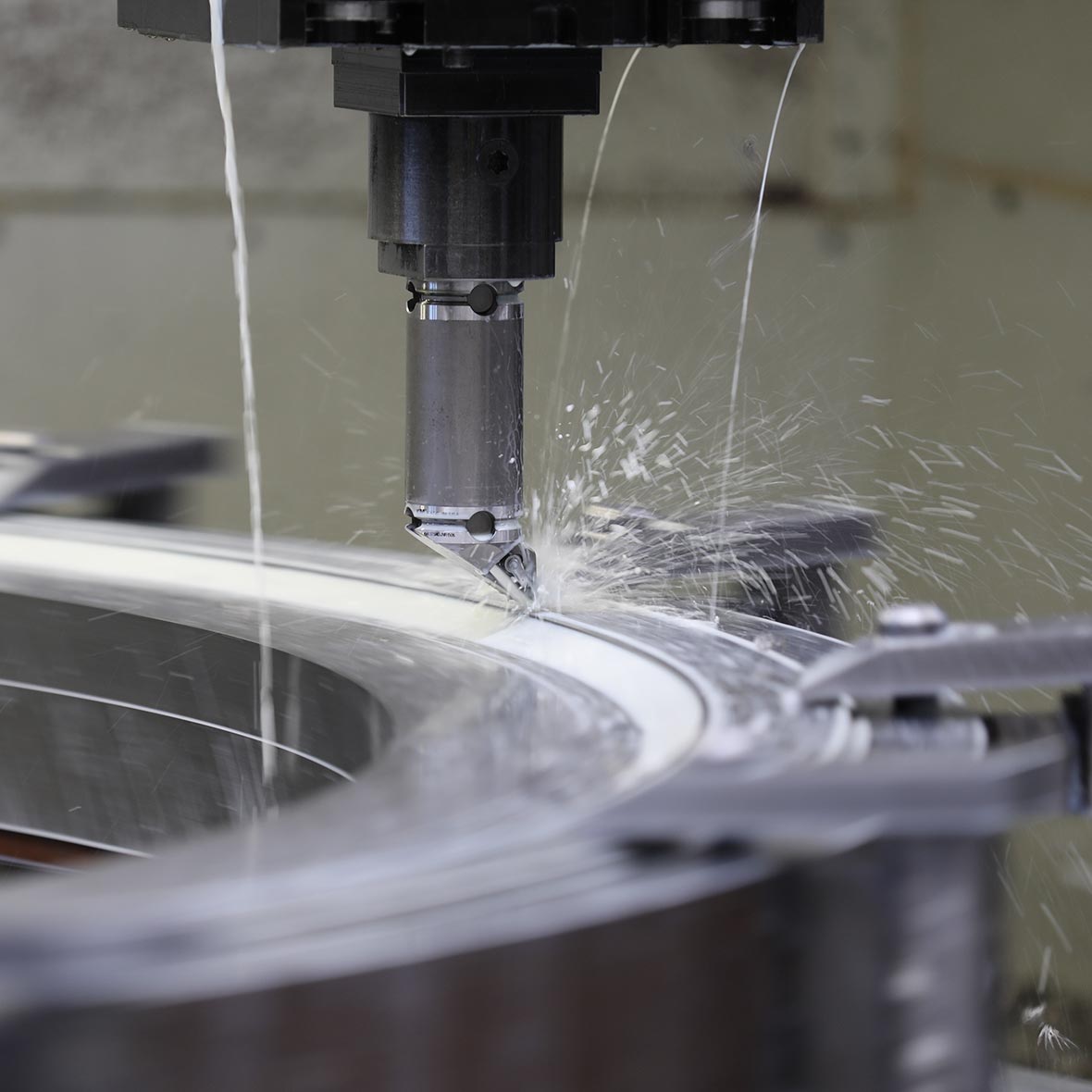 Turning.
We provide the possibility for rotationally symmetric precision parts with a diameter of up to 8,200 mm and a turning height of 5,300 mm.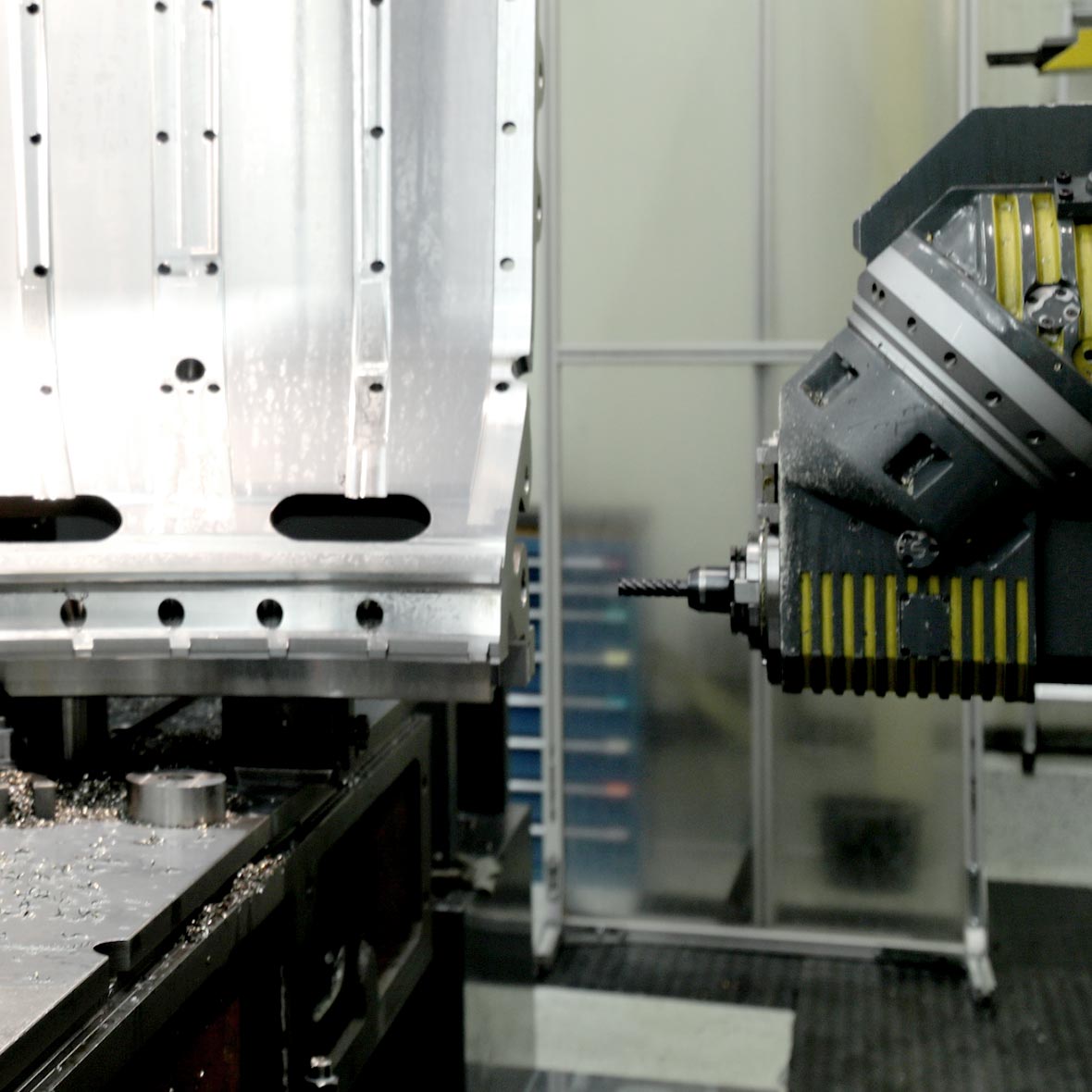 Boring.
We master the entire range of drilling procedures and geometries within the most narrow guaranteed tolerances.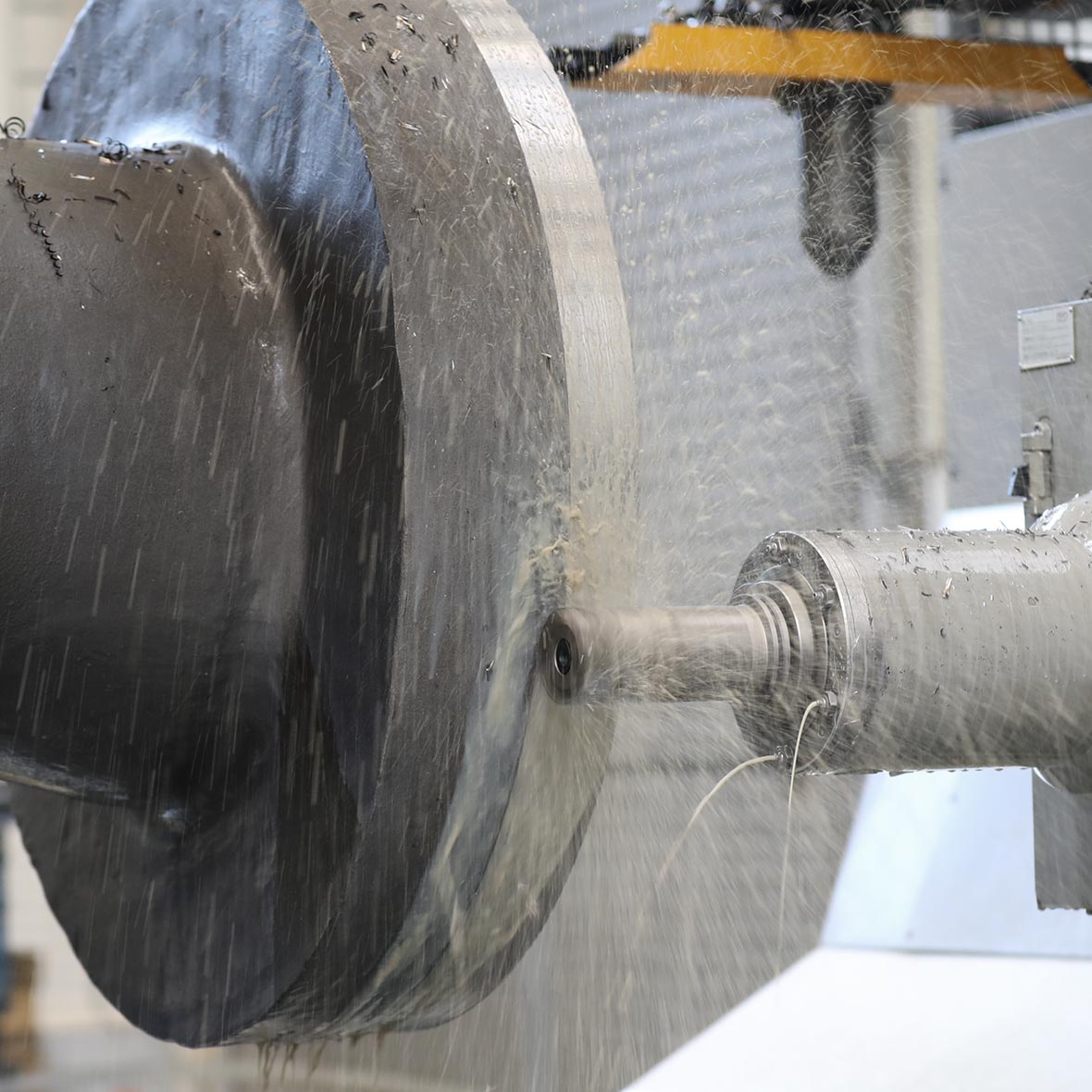 Milling.
From cast steel and iron to non-ferrous metals to high-strength steels – we will mill your large components with the highest precision from your desired material.
CNC boring and
milling machines.
Traverse paths: X = 15,000 mm, Y = 6,000 mm
Work piece weight: up to 150 tonnes
Up to 9 controlled CNC axles
Fully equipped with various angular milling heads as well as facing and boring heads etc.
Digital tool measurement